Can you help us to raise £80,000 to support our work offering disadvantaged young people life-changing farm experiences at East Shallowford Farm on Dartmoor?
Between 12 mid-day on 28th November to 12 mid-day on 5th December any donation will be doubled!
One donation, twice the impact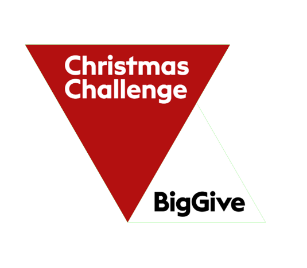 We have signed-up for the Big Give Christmas Challenge. This is a match funding platform.
It means that when you donate to the Shallowford Trust the Big Give campaign asks funders (philanthropists, foundations or corporates, called Champions) to match that donation.
So, if you donate £50, that becomes £100. This is a fantastic way to double the impact of your donation.
This is a brilliant way to double the impact of your donation and help even more people visit the farm and experience real challenges that help young people explore opportunities and find out what they are truly capable of achieving.
Shallowford Trust's Big Give Title: Unlocking the potential in young people's lives
Providing opportunities for disadvantaged young people to develop resilience, find strength and skills within themselves through real challenges that catalyse positive change by working on a Dartmoor hill farm, immersed in nature and becoming part of our growing family.
How does this work?
Between 12pm on 28th November until 12pm on 5th December any donation made through Shallowford Farms campaign page on the Big Give website will be doubled.
Our Target is to raise £80,000
If we have your e-mail, we will send you a reminder just before and during the week. If we do not have your e-mail, please send it to: info@shallowfordfarm.co.uk.
£5 – doubled to £10 will buy a pair of wellies!
£10 – doubled to £20 will buy waterproof trousers
£50 – doubled to £100 will buy milk for orphan lambs in April
£250 – doubled to £500 will pay for a young person to stay for a week at Shallowford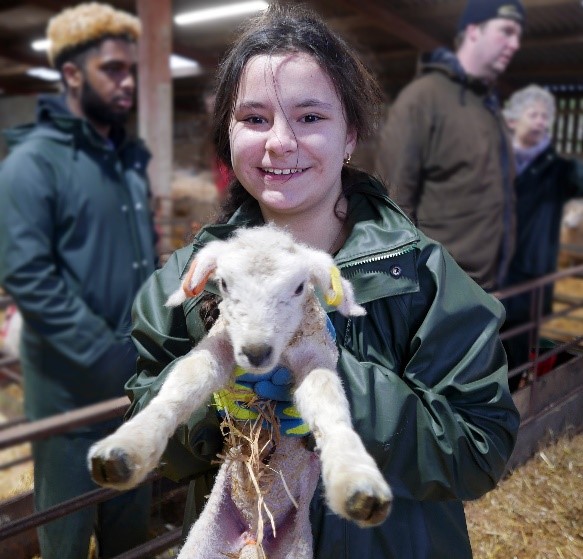 What problem are we solving?
The challenges facing young people are difficult to comprehend. Peer pressure to conform to ideals on a screen, social and emotional skills lost to Covid, expectations high, the cost of living crisis causing intangible pressure, a sense of trust in family and leaders often lost. Despite having 'everything', an estimated 20% of young people are estimated to have a form of mental health disorder, with a limited sense of direction and purpose, pressure for compliance at school leaves many feeling often rebellious and yet lost.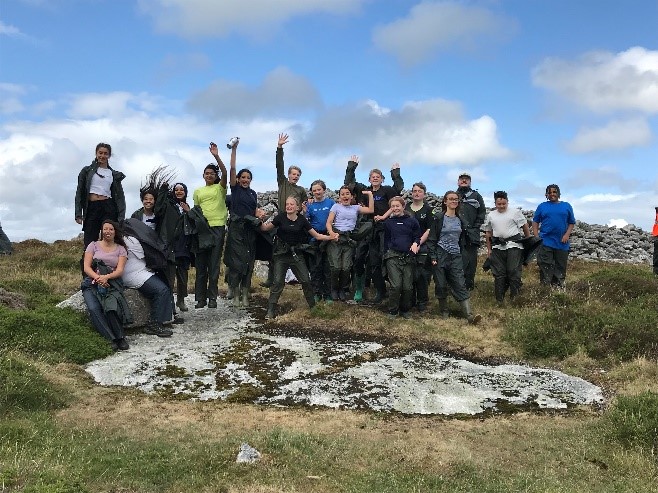 What solutions do we have for solving the problem?
At Shallowford Farm a re-evaluation of what is 'normal', of what matters and how each individual contributes within their own bigger picture is assessed. Time is spent as a group completing farm tasks that have real purpose, providing challenges that draw out different individual skills to enable each young person to identify their strengths and discover new opportunities, to learn not only things about nature, farming, food and the environment, but mostly to find new positives in themselves.
What will we do with the funds raised?
To enable 160 young people from the ages of 8-18 to attend a five day visit that improves low self esteem, poor mental health, negative behaviour, isolation and lack of direction.
To support 160 young people to identify strengths and resources within themselves that help improve mental health, well-being, manage emotions and help identify new opportunities.
To immerse 160 young people in nature who would otherwise have an entirely urban experience, enabling each to identify where their own empathy, joy and happiness is greatest, thereby developing opportunities and choices for a positive future.
Developing responsibility for self, family, team and the greater world on which we depend by identifying practical tools, increasing knowledge and understanding.
Help 160 young people identify reasons and develop mechanisms for engaging in school, with family, friends, to identify new skills and learn to be the very best version of themselves.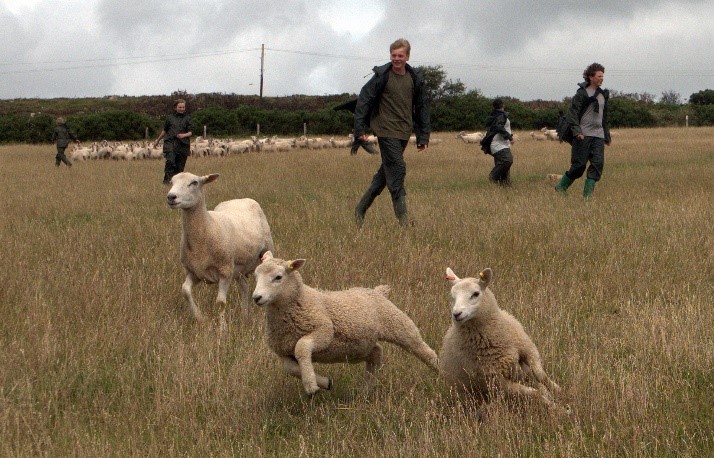 What will be the impact of our work?
Through experiencing, often for the first time, a deep and tangible connection with farming, conservation and nature, 160 young people will start the journey to improve their mental health and physical wellbeing. For some, one visit has a high impact, for others, multiple visits increase engagement in education, encouraging a re-evaluation of assumptions and behaviour that catalyses improved social responsibility within family, community and the environment.
How will we measure and report on our impact?
• All young people who visit East Shallowford Farm are requested to complete an end of trip evaluation, usually in written form, sometimes verbally, sometimes drawn.
• Leader assessments and debriefs are undertaken during and at the end of a trip.
• Continuous support and follow-up provided for highly vulnerable individuals reported to family and key workers & teachers as needed.
• Reports to donors and news letters to supporters containing impact statistics, anecdotal evidence and key issues.
How will the funds be used?
• Direct costs for hosting young people, food, heating, washing, salaries for our cook & team: £40,000
• Organisational costs including insurance, maintenance, cleaning, website etc: £40,000
• Total: £80,000
Funds raised through the Big Give Christmas Campaign will be directly used to support groups who cannot afford to pay for the 'full' cost of visiting. By default, we target the disadvantaged and vulnerable who generally have the least funds to pay for a trip.