Elizabeth Braund & Rosemary Bird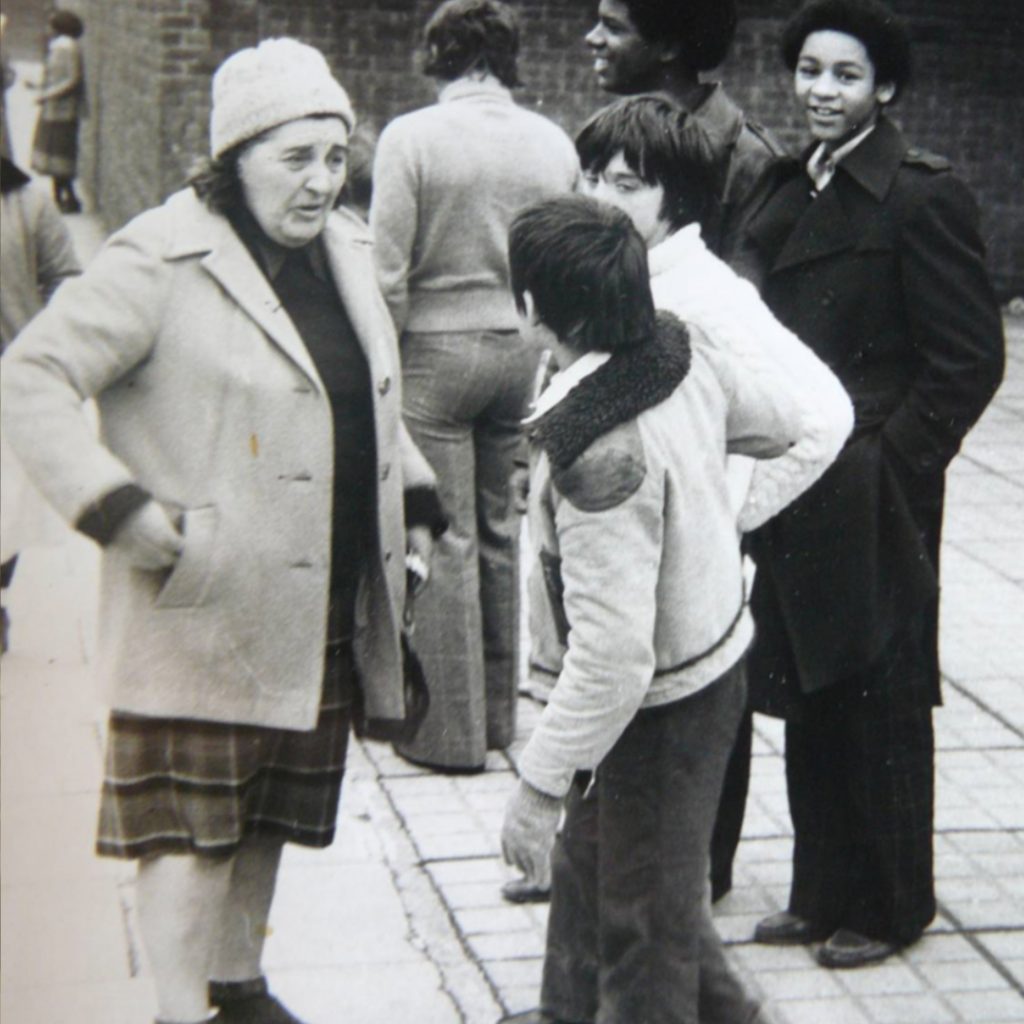 Elizabeth Braund was born in June 1921 into a privileged and intellectual family. Her father was a barrister and her mother a strong supporter of the Arts.
With no career structure in place, Elizabeth, despite a short period of working for MI9, became frustrated with the social environment in which she lived and perhaps it was with some relief that she returned to England for health reasons.
Her work for the BBC also included some research into "The History of The Bible". She thoroughly enjoyed the challenge which instigated much reflection on the missing gaps in her life. The result was her faith and commitment to Christianity.

Her literary skills also extended to becoming editor of "The Evangelical Magazine" for which she based herself in a disused chapel in Battersea for editorial meetings. It was here that she encountered a community that was being disrupted with new urban social planning. Old houses being pulled down in favour of blocks of flats, youths were hanging around the streets aimlessly; so Elizabeth decided to do something.
With the help of her friend Rosemary Bird, a youth club was started in the chapel. Again urban planning disrupted this project but Elizabeth was able to negotiate for the construction of a new youth club. It was called Providence House and still functions today on the Falcon Road next to Clapham Junction.
East Shallowford Farm
Whilst working with these youth groups and devising a fulfilling programme of activity, Elizabeth recognised the limits of living in a city environment. She decided to extend the provision of the youth club by buying East Shallowford Farm on Dartmoor which she described as "a lung for the city". As with Providence House, the farm still continues to welcome groups to visit, work and learn.
More detail of Elizabeth's life and her extraordinary work during her life time can be found in two books –
"The young woman in the shoe" written by Elizabeth and "The Seeds of Youth" which tells the story of Elizabeth's early life. Copies are available from the farm priced £8 which includes P&P.