Internships
We offer a 6-12 month internship which is specifically tailored to the interests and aspirations of each individual.
If you would like to gain real long-term work experience, within a hard-working team, send us an email with a brief outline of your age, background, experience and what you would like to gain from an internship.
We take on one, sometimes two interns per year into a busy working team. Just give us a call, send an e-mail to: info@shallowfordfarm.co.uk
Thoughts from our Interns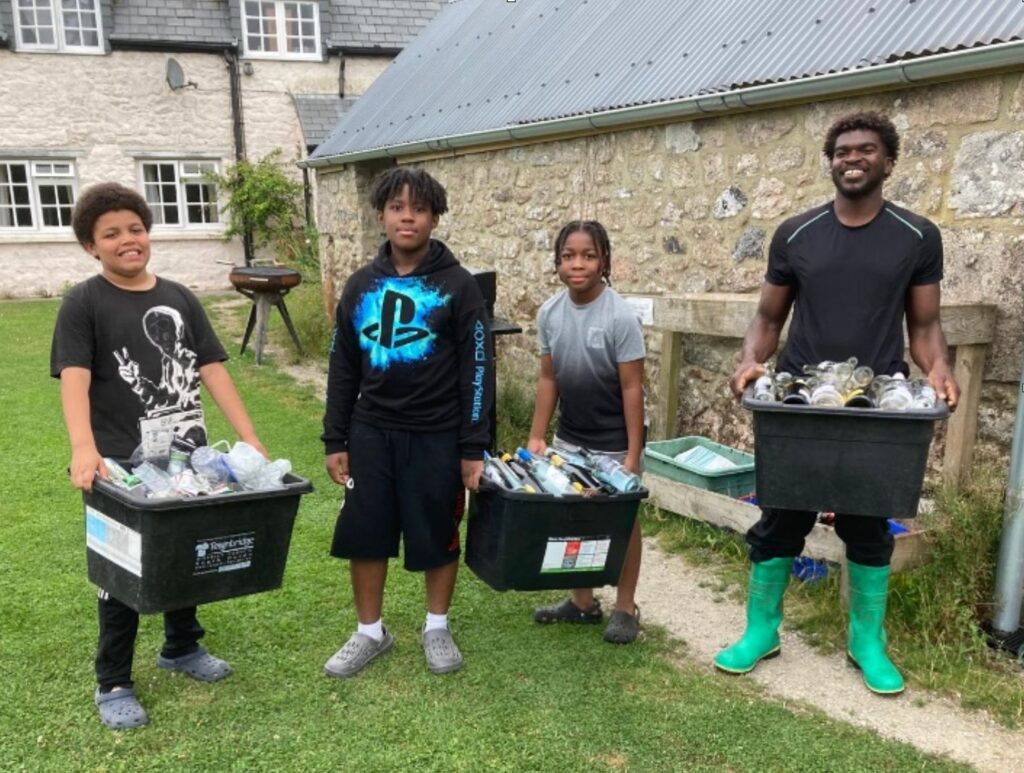 David
"You can always expect varied days that capture the vivid seasonal changes that agriculture offers, all to be experienced within a safe environment where mistakes are welcomed. The strong and refreshing traditions of community and looking after each other are evident and contagious."
Pictured: David recycling with our young farmers.
---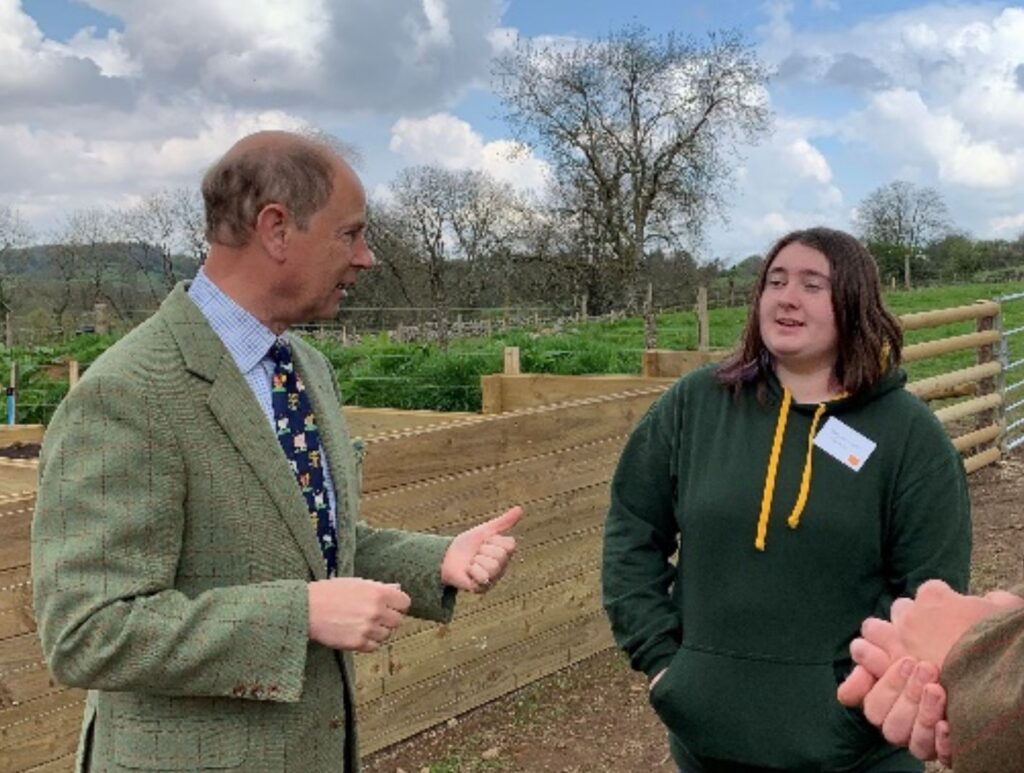 Georgina
My time at Shallowford Farm was unlike anything I had done before, everyday had new challenges from learning how to tie up a hay bale to entertaining a dozen young people. Throughout the months I lived on site, I got to experience the magical quietness of the area (till the pigs woke up), while still enjoying a welcoming local community.
Pictured: Georgina discussing chickens with HRH the Duke of Wessex.
As an animal enthusiast, I couldn't wait to get into the barn, and when I was finally allowed in, I got to meet some very unique pigs, including Hamlet. From Stumpy to Pink-Snout, their personalities and intelligence make cleaning and herding absolute chaos with the groups – in the best way possible!
My personal passion has always been for poultry so being involved in the expansion of the poultry at the farm was a dream come true. From assisting in the planning of the impressive new housing to hatching and caring for a variety of breeds and sharing all of this with the young people.
While cleaning the accommodation may not be the most fun job on the farm, it is an integral part of the job and is always good fun with some music and a good team.
Finally, I have to talk about the groups. Shallowford Farm has always been open to visitors regardless of backgrounds. This meant when a group arrived you could be meeting any age group with varying levels of experience of the countryside and animal welfare. This creates a great opportunity for you and the groups to have fun exploring the moors, learning about its inhabitants, from ponies to pixies. I greatly enjoyed getting to know the visitors and helping them build their confidence on and off the farm. Another favourite activity of mine was the debates we would have on a variety of topics, allowing young people to share their thoughts, feelings and hopes for the future.
In summary, if you are up for a lot of fun and some hard work with animals and people, Shallowford Farm would be a great experience for you, as it was for me. "