Accommodation
The accommodation is modern, warm and comfortable; meals and fresh bedding are provided, wellies and overalls can be loaned if needed and special diets can be catered for. We have hot showers but ask visitors to keep them short to keep fuel consumption low. Meals are shared together in the dining room.
Daily Activities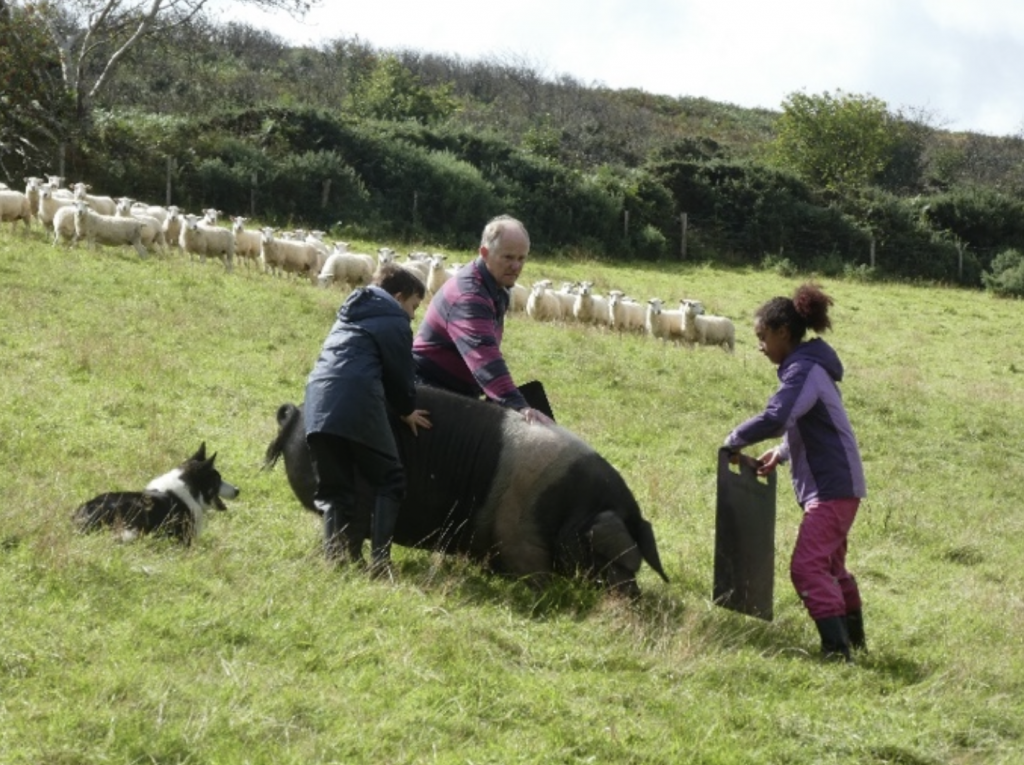 We have chickens, cows, sheep and pigs that we work with in many different ways depending on the group and the time of year. The animals are our priority as they are completely dependent on us, so they are fed and mucked out before breakfast and fed again before the evening meal.
Other activities depend on the time of year, specific group requirements and various other jobs that may need doing around the farm. As much of our work is farm based, some activities may be Conservation, seed collecting or planting, helping prepare meals, walking to check the animals, repairing a wall, collecting or chopping wood for wood for the fire, feeding the lambs or piglets, collecting eggs – anything that needs doing. Everyone is asked to help in some way towards meals that could be picking/digging up vegetables, collecting eggs, preparing food, setting the table, sometimes we have cooking sessions and need help in the kitchen.
In order that our visitors can enjoy a full experience at the farm, we don't provide WiFi or a television to visitors. We also ask that you don't bring any sweets or fizzy drinks, no smoking/vaping or alcohol is permitted. We encourage everyone to engage with all the activities, to try anything that might be new and enjoy the wildness around you.
Food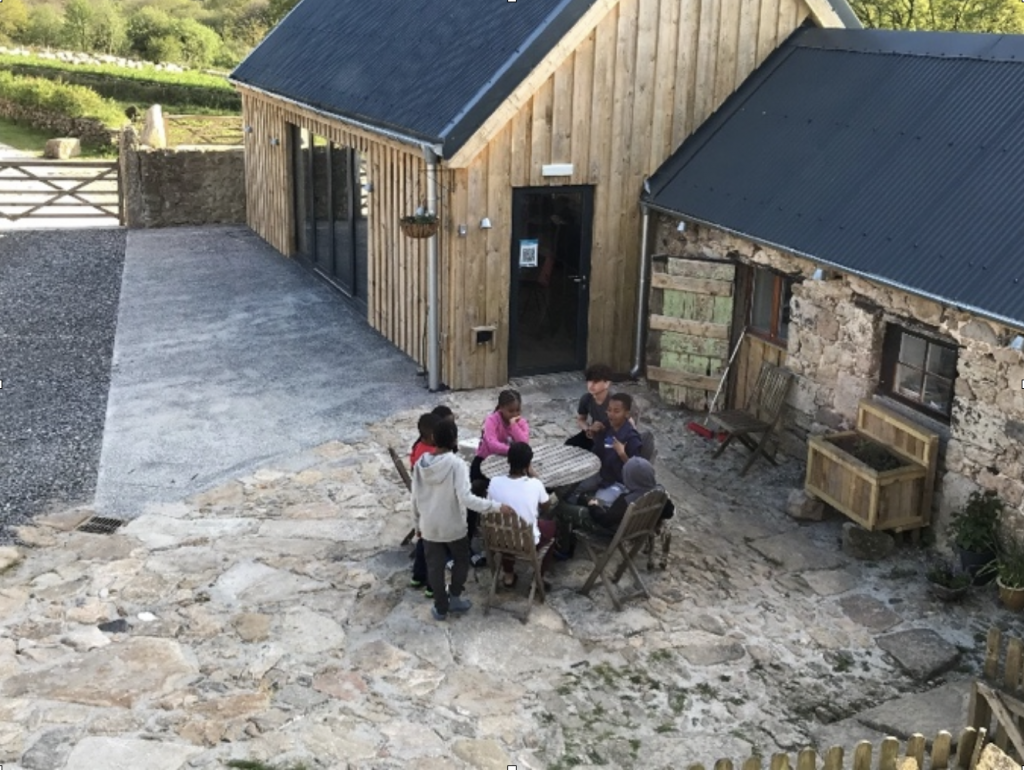 There is always plenty of good, fresh, home grown food to enjoy which is all prepared on the farm. Regular favourites include carrots, cabbages, potatoes, peas, beans, blackberries, strawberries, chuckle berries, sausages, chicken, burgers and eggs in many delicious and delightful recipes.
We also cater for vegetarians, vegans and halal with special care for allergies through a detailed list of questions sent out before arrival.