Residential
Shallowford Farm has been welcoming young people on residential trips for nearly 50 years. During this time, we have seen individuals transformed, experiencing and developing within small groups visiting in this beautiful farmhouse setting. This unique environment, together with our extensive experience enables us to offer life-changing opportunities for young people to be nurtured and encouraged, to grow in confidence, to thrive and take pride in their achievements.
A days' visit is wonderful but staying overnight at the farm provides a richer more extensive experience for young people. Setting gadgets and screens aside to watch the stars, listen to stories around the fire, share a room and play games, young people can develop and interact with each other and their surroundings. The longer the stay the better, 4 nights will have a noticeable positive life-changing impact as confidence, learning, appreciation and character develop.
The small and personal residential experience is invaluable to young people whatever their individual character or academic level; this will provide:
The less confident with the support and personal attention to overcome anxieties.
The more able with the extra opportunities to learn and fully immerse themselves.
The less able to have repeated opportunities to understand in small groups.
Numerous practical applications that support outdoor learning.
Unique activities that create the excitement and desire to share the experience with others in public speaking.
Repeated learning experiences which encourage confidence, independence and a sense of achievement.
A time away from home in a safe and secure environment which may be a first stepping stone to independent living.
At Shallowford Farm the caring staff, homely surroundings and fireside setting provide a sense of community and belonging. The small and intimate environment at Shallowford encourages listening to others' opinions, sharing stories and understanding different viewpoints which nurtures respect, care and tolerance to others. Residential experiences at Shallowford Farm create life-long positive memories that will be transformative and life-changing.
Our Accommodation
The Farmhouse and the East Barn are the two main accommodation buildings. Either one or both together can be booked for larger groups with a total combined capacity for 32 people. Normally we would not accommodate two different educational groups at the same time, unless by prior agreement with each group to fulfil safeguarding requirements and ensure sufficient staff time is available.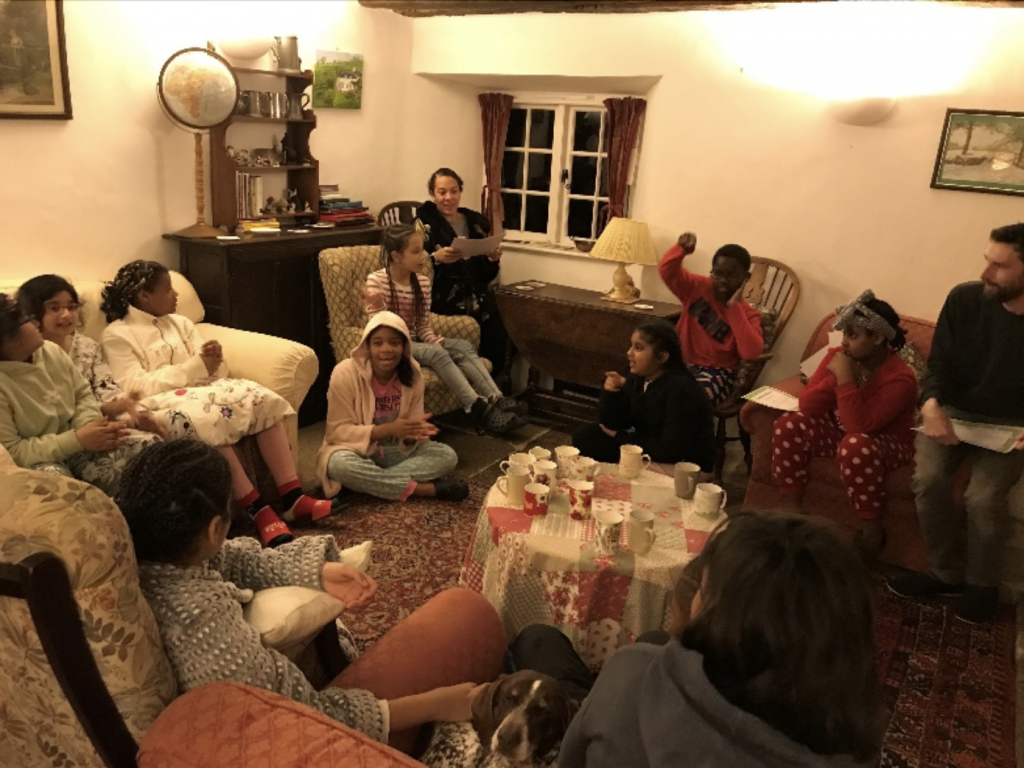 The Farmhouse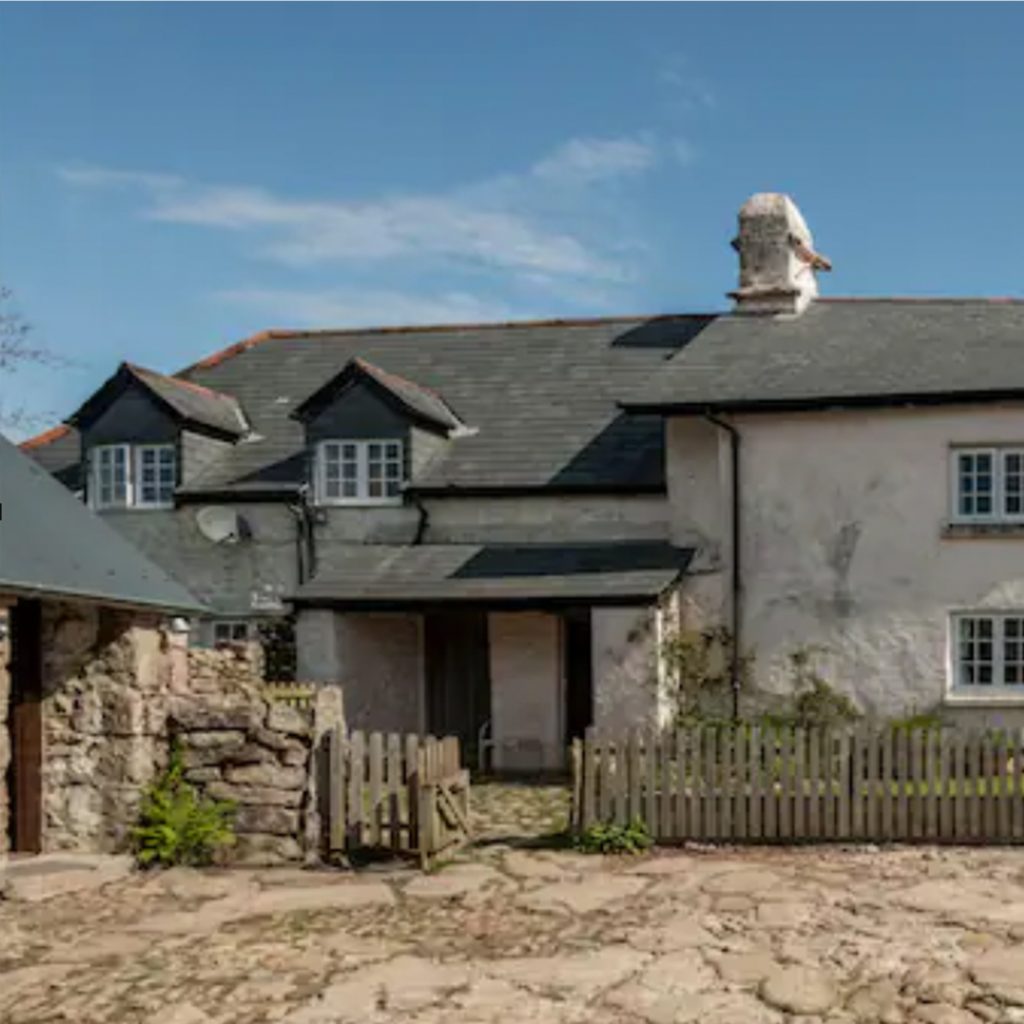 The beautiful old farmhouse sleeps 15 and dates back to the 12th Century. The granite flagstone floor in the sitting room, with its old dark beams and huge open fireplace make it the perfect place to meet, relax, reflect and share.
The dining table can be set out with one large table or two smaller tables and can also be used between meals for meetings, crafts and games.
The Kitchen is neat, well-appointed and kept very clean, always receiving 5 stars from the District County Council Health and Hygiene Office.
The boot room and downstairs toilet provide access to the outside, helping to ensure that the mud and wet are kept away from the main living areas. Hygiene is of the utmost importance on the farm so all hand wash basins are supplied with hand soap and paper towels.
Upstairs the two main bedrooms have new, very comfortable bunk beds. The two small rooms each have one bunk bed. The bathroom and shower room provide plenty of washing facilities.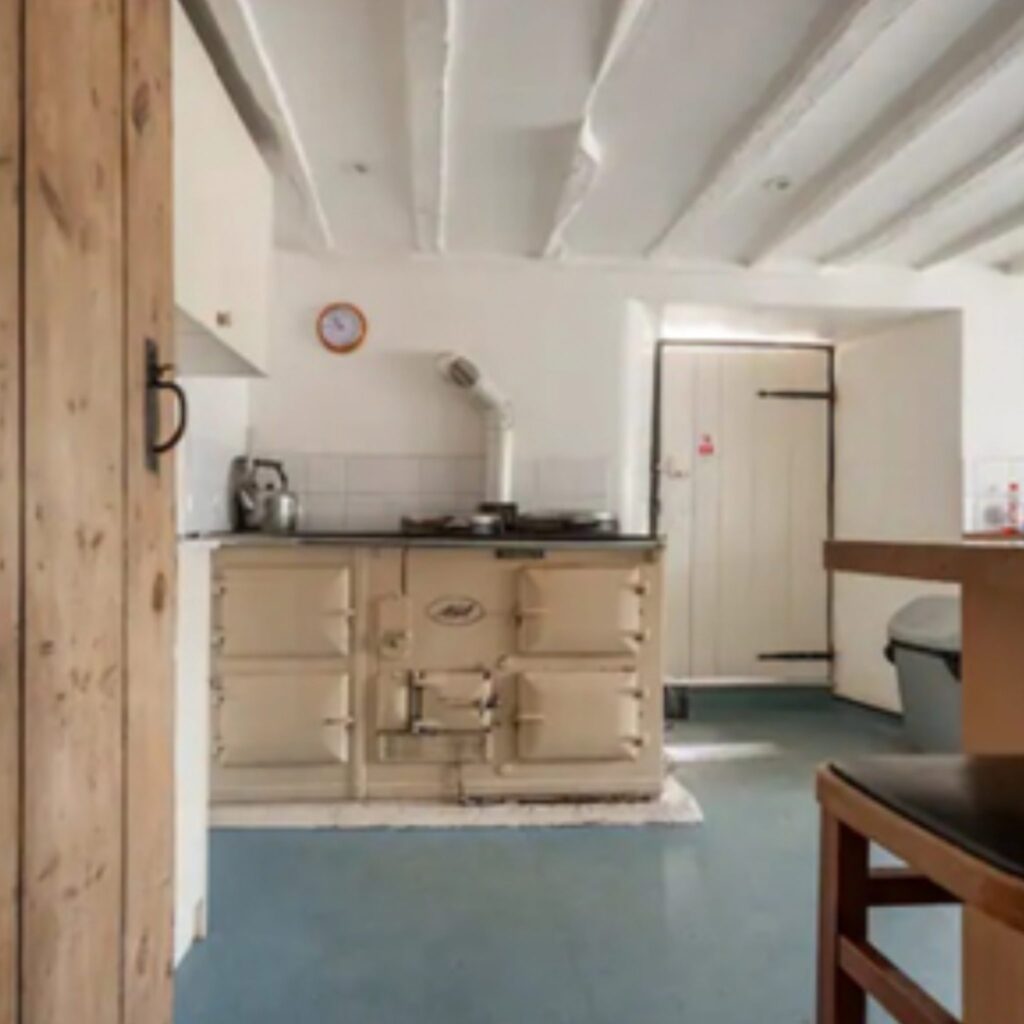 The East Barn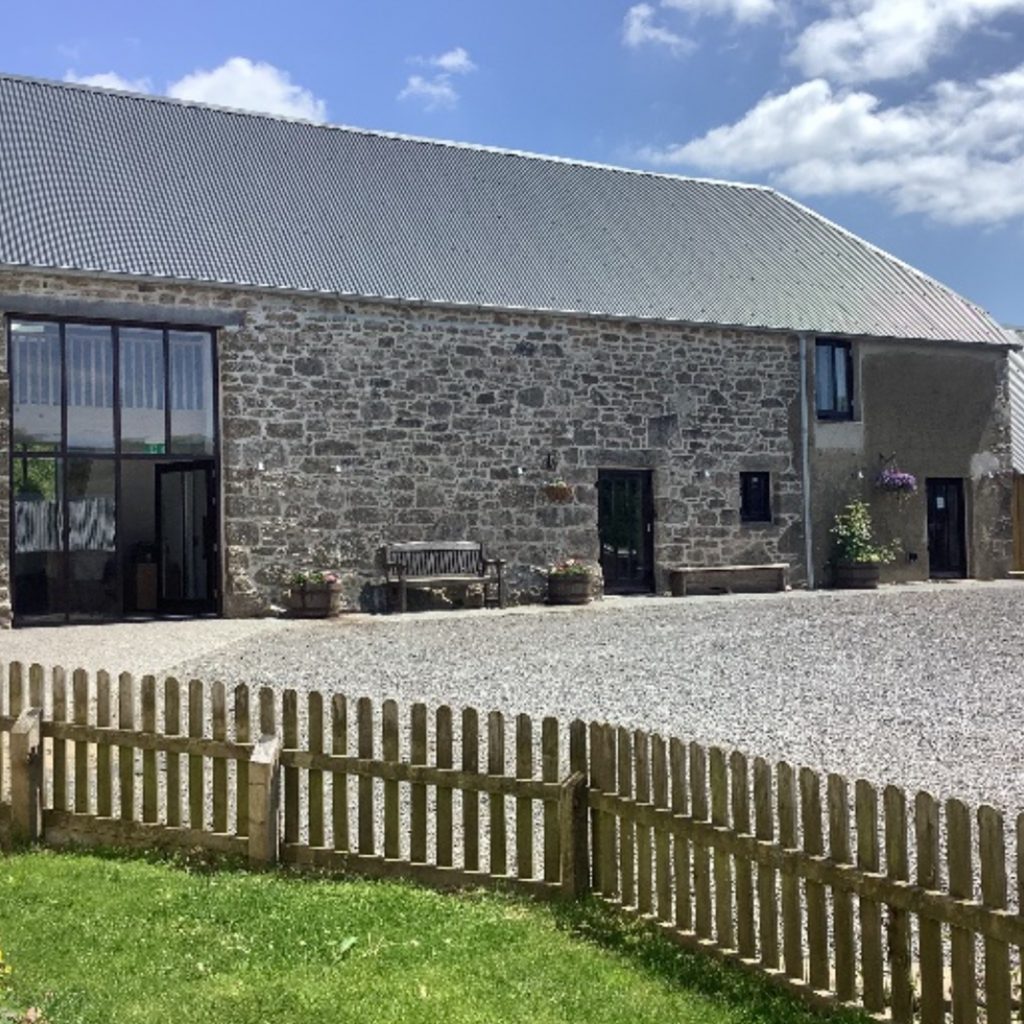 The Barn was at risk of tumbling down until sufficient funds were raised from 2019 to start restoration work for this three hundred year old, huge granite barn. The building which once housed milking and beef cows, pigs and ponies, now sleeps 21 people in five en suit rooms, with underfloor heating and modern thermal insulation.
The Grade II listed Cobbled Room serves as a cosy sitting room throughout the year.
 The dining room, lovingly referred to as the 'Orange Room' can accommodate small and large groups providing a family environment which encourages meal time discussions.
The Kitchen in the East Barn is fitted to commercial standards, catering for 32 or more.
There is a lift for individuals with restricted mobility to access the first floor, where one en suite 'wet' room is fitted to standard 'disability' requirements, enabling easy wheelchair access for a room with two single beds.