Are you Year 10 or 11 and looking for a one or two weeks of Work Experience?
Over recent years we have had a few people join us to learn different experiences on the farm. Depending on the time of year, visiting groups and urgent jobs, it could include anything from working with the animals (chickens, sheep, cows, pigs and ponies), conservation, horticulture or general farm maintenance.
We can also offer catering, kitchen and general household experience those who might like to enter the hotel and hospitality industry.
There is always plenty of work across the entire range of activities which can be combined to give you a broad taste of life after school.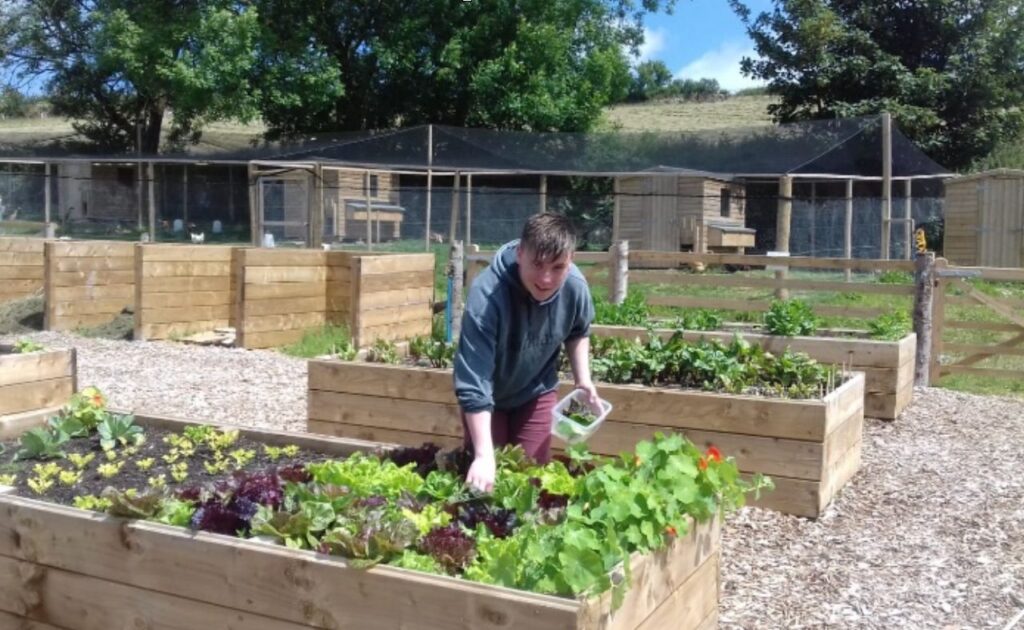 Work Experience: Dillan 2022.
One week from school and then back over the summer at least three times – just to help us out and keep learning!