Help is at hand
Our approach is to combine a sense of home with practical farm and conservation work through activities which stimulate, engage, challenge and encourage every individual to strive towards their full potential. If you have never been to a farm, or are a serious outdoor pursuit leader, we will work with everyone to ensure objectives are achieved and everyone remains comfortable.
We understand that for many teachers and group leaders, a visit to our farm may be as new and challenging as it is for the children. Leaders should remain positive in encouraging everyone to participate in all the activities, but we are, of course, here on hand to help if needed.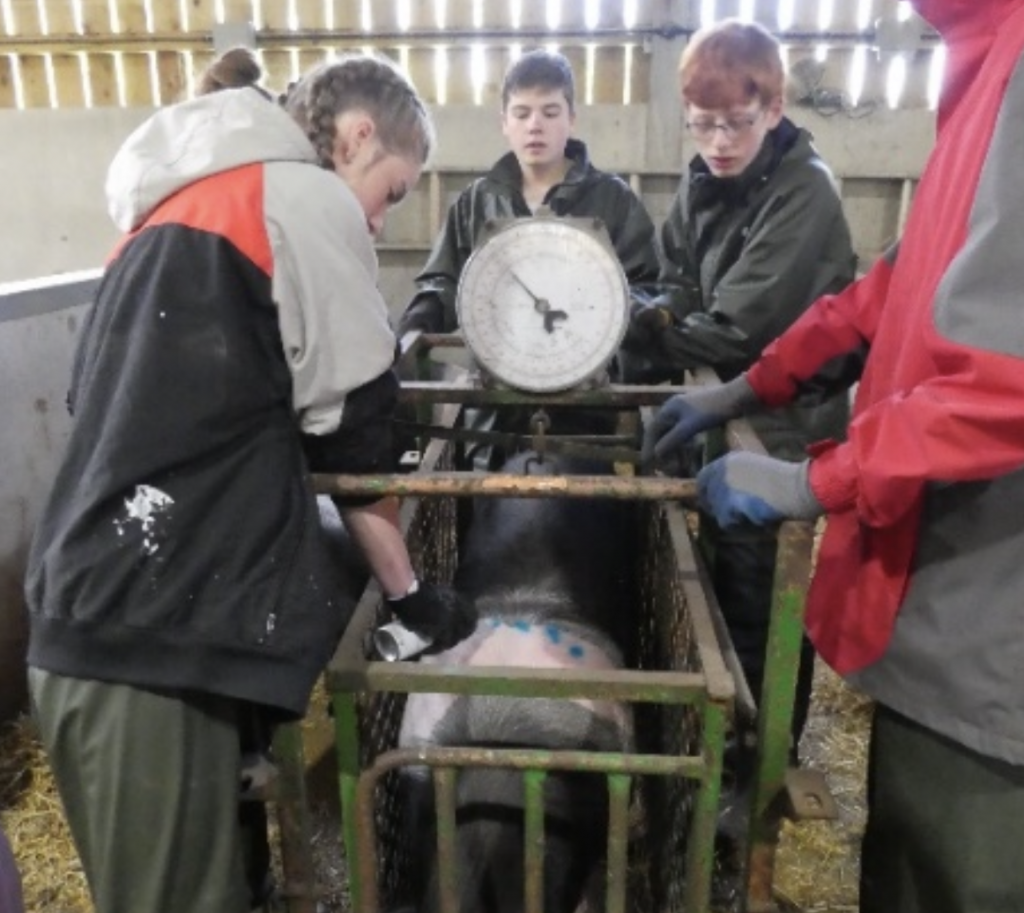 Depending on the size of the group, our team will work with around 12 to 15 young people, splitting groups if needed in a range of encounters that stimulate, teach, develop and challenge young people. There are plenty of opportunities to be practically involved, to question and discuss, to review and reflect. 
Each visiting group comes with different needs and each programme is designed to meet those needs. Therefore, every programme is different with the additional variations developed throughout the seasons and weather conditions.
If there are particular curriculum, STEM (Science Technology Engineering and Maths) based or other behaviour/social elements you would like us to address, we can develop a specific plan with our experienced team.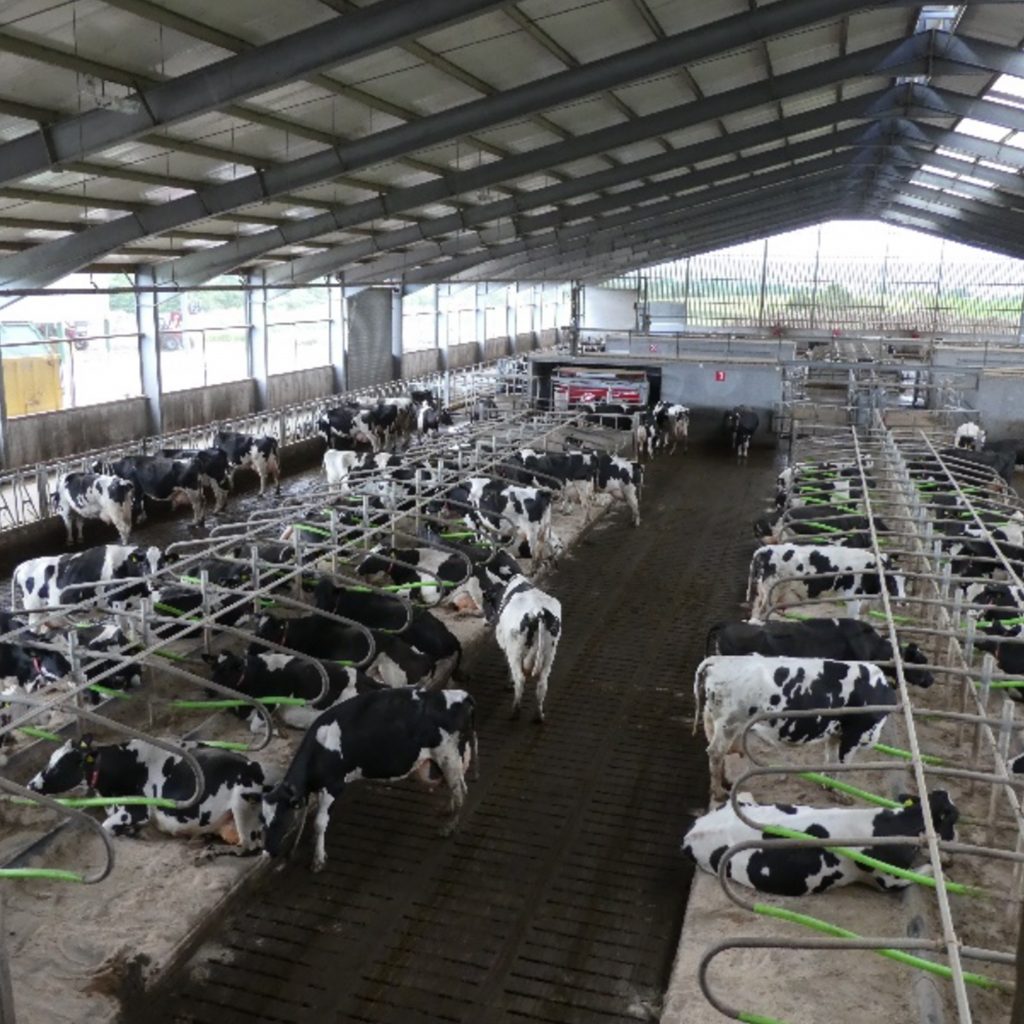 If the group comes with their own transport, visits to neighbouring farms, businesses or activity centres can be organised to expand the programme further (please note – we do not have a dairy herd of cows on the farm, but do regularly visit one).
For a sample programme please contact us at: info@shallowfordfarm.co.uk
What To Bring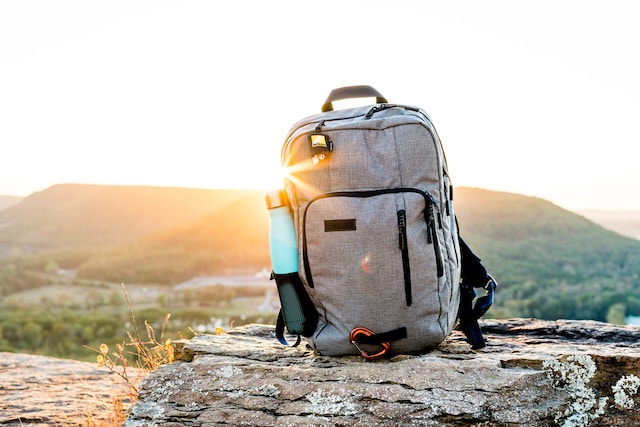 Groups are requested to bring their own towels. Bed linen, bath mats and hand soap are provided. 
If visitors have long wellington boots please feel happy to bring them, however, if they have recently been to another farm, we will have to ensure bio-security is maintained. We can provide wellies for anyone who does not have any and provide green waterproof jackets and trousers as PPE (Personal Protective Equipment) for working with the animals and for wet days.
A list of essential items to bring will be provided on booking along with more detailed information on how we run programmes, room layouts etc
Risk Assessments & Safeguarding
We have a general risk assessment and specific ones that are developed for any new activities. These can be provided on request.
All staff are regularly trained and updated in safeguarding procedures, with additional training as needed for specific roles and responsibilities. A copy of our safeguarding documents can be emailed on request. All Shallowford Farm team leaders and staff are DBS checked.
There will be a member of the farm staff in residence, in a separate part of the house at all times and therefore on hand if needed.
Catering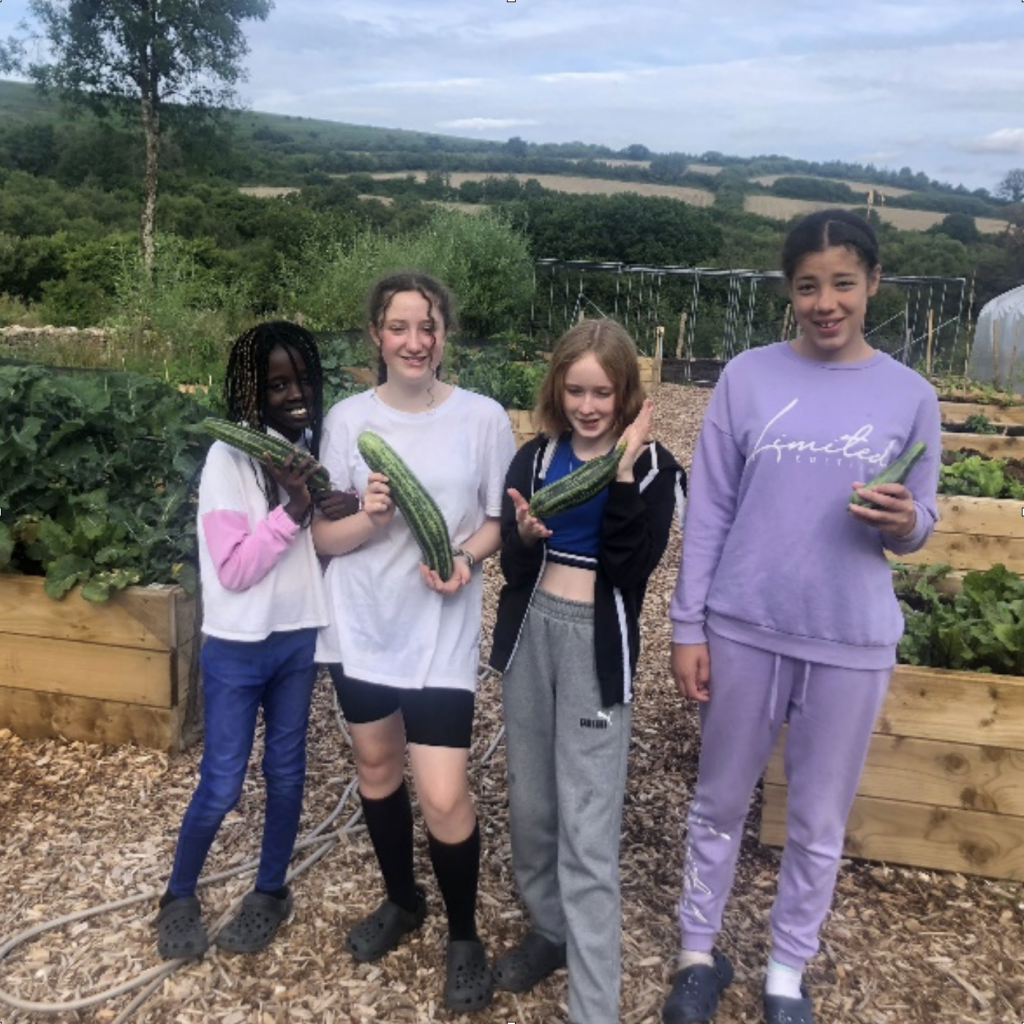 The standard of food is home cooking of good portions, aiming to encourage young people to eat healthily and understand the value of local produce. 
Much of the meat is produced on the farm, as well as vegetables from the garden when in season.
All diets are happily catered for including vegetarians and halal.
Many request to take some of our produce home, although a cool box is recommended for meat with eggs and vegetables in season from the garden.
Fresh filtered water is sourced from our own borehole and is regularly tested, tasting delicious!  All water from indoor taps is drinkable, and from most outside taps excluding the Animal Barn.
Teacher & Leader House Rules
A week at Shallowford can truly change lives. In order to facilitate that transformation, we respectfully request that each individual agrees to comply with the House Rules.
Mobile phones are not permitted for students (except for group leaders to use discreetly and for photography).
No smoking, vapes, sweets, fizzy drinks, alcohol or narcotics.
Be prepared to try new things.
Respect everyone and everything.
Keep everyone safe.
Commit to participate in working with the animals (we respect cultural expectations)
Commit to participate in all the activities organised
Abide by normal house rules, eg respect the buildings and furniture, take shoes off upstairs, remain at the table during meal times, switch off lights when not needed, sensible length showers etc.  
Additional Information
We would ask that our staff are made aware if there are any particular individual needs.
WiFi is available only to group leaders for emergencies and obvious necessities. However, we do ask that leaders remain discreet. Children are required to hand over their phones so they may be locked safely away.
Once Booked
We ask leaders to provide emergency contact information (Compiled Group Contact List) before the group sets off, including names, date of birth, sex, dietary requirements, allergies, medication and welly boot sizes.
Leaders are sent the following:
Shallowford Farm Booking Form
Parental or Guardian Consent Form & Contacts
Introduction to East Shallowford Farm
Guidelines for Leaders
Kit List
Group Leader Consent Form
Room Allocation Form with a building plan
Pupil Premium and Funding
https://www.gov.uk/government/publications/pupil-premium/pupil-premium
We fully understand that many schools and groups struggle to raise the funds for group visits. Pupil Premium was established by the UK Government "to improve education outcomes for disadvantaged pupils in schools in England. Evidence shows that disadvantaged children generally face additional challenges in reaching their potential at school and often do not perform as well as other pupils."
The Pupil Premium is available for exactly the same children outlined in our charitable objectives:
Pupils who are eligible for free school meals, or have been eligible in the past 6 years (including eligible children of families with no recourse to public funds).
Pupils who are eligible for free school meals, or have been eligible in the past 6 years (including eligible children of families with no recourse to public funds).
Children who are looked after by the local authority.
Evidence suggests that pupil premium spending is most effective when used across 3 areas:
High-quality teaching, such as staff professional development.
Targeted academic support, such as tutoring.
Wider strategies to address non-academic barriers to success in schools, such as attendance, behaviour and social and emotional support.
The Education Endowment Foundation (EEF) recommend that schools particularly focus their pupil premium on supporting high-quality teaching.
At Shallowford Farm, we can provide essential skills for improvement in behaviour that impact attendance and attitude to learning through addressing a sense of value, achievement, tenacity and resilience.
More information on Pupil Premium funding can be found at: www.gov.uk/government/publications/pupil-premium/pupil-premium
Additional Funding
Whilst we hope that many groups can find their own funding, we do also fundraise for specific groups and to cover our own costs which far exceed the rates we can charge.
Some local councils, boroughs and small charities may fund schools and small groups directly. Please request a copy of our list of potential charitable support if you are unable to raise the funds within your group.
Please contact: info@shallowfordfarm.co.uk